14 Sai no Haha
Code Blue

14 Sai no Haha
Also known as:  14 Year Old Mother

Country: Japan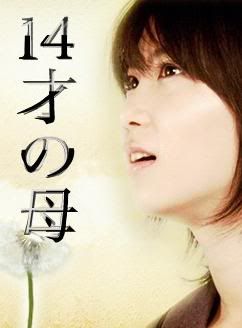 Synopsis:
14-year-old Miki Ichinose becomes pregnant with her boyfriend's child. After struggling with the fact that she is pregnant, she decides that she will keep the baby and raise it by herself.
The drama follows what this means for her, her family, her school life, the life of her boyfriend and his family, and the society in which she resides.
Visit this page for more details: MDL
Trailers
I love this fan-made video, it captures the emotions well.
It was an amazing show. I loved everything about it. The acting, storyline, and soundtrack were all wonderful and worked well together. It's a very emotional drama and had me crying in some scenes and gave me goosebumps during other scenes. It amazes me how strong and courageous this 14 year old girl is. While she did make a mistake in regards to having sex at such a young age (and unprotected sex at that). She had such a positive outlook on things and was willing to take responsibility for her actions ans learn from her mistakes. I would definitely recommend this one it has a strong story and message.
I rated it a 10/10
✩✩✩✩✩✩✩✩✩✩